We all need different gadgets and applications to make ourselves more comfortable with out daily routine. Check out these apps:
1. Find My iPhone
Find My iPhone is free for anyone with an iPhone 4, iPad, or 4th generation iPod touch (iOS 4.2 or later required). All you have to do is to sign in with your Apple ID on your qualifying device and turn on Find My iPhone to allow you to locate it.
2.  Adobe Photoshop Express
Adobe Photoshop Express software lets you use simple gestures to quickly edit and share photos from your mobile device. Enjoy having your photo and video library right in your hand — without wasting your device's valuable storage space.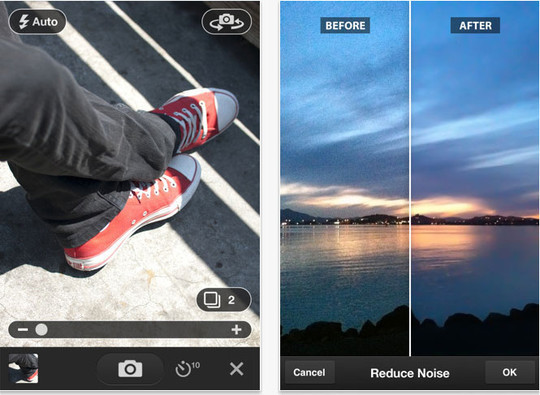 3. SkyGrid
SkyGrid is a beautiful and captivating way to stay up to date on your news. Follow all the sources and topics you want, and effortlessly receive updates on the interests you care about. Read your favorite news, people, blogs, and topics in a customized Photo Grid.
4. SugarSync
SugarSync is by far the best solution to replicating and synchronizing your files across multiple computers. It really works.
5.  TaskPad HD
Intuitive TaskManager with cloud sync accross iPhone, iPod, iPad and web interface.